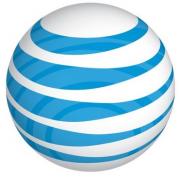 2018 Mercedes CLS

Price and release date

The Mercedes CLS has been revealed at the LA Motor Show, and will go on sale in March 2018. Prices could rise over the current car, so expect the CLS to start from just under £50,000 and rise to around £80,000. The low-selling CLS Shooting Brake is being axed so there won't be an estate version.

Engines and driving
The CLS will come with a range of new engines, including entry-level four-cylinder powerplants and higher-powered six-cylinder petrol and diesel engines. There'll be power outputs of between 228hp and 335hp for the diesels, while the petrols produce between 295hp and 429hp.The latter units will also offer Mercedes' EQ Power mild hybrid system for better efficiency.


2018 Audi A7

It's Got the Power
At launch, the second-generation A7 will be powered by Audi's familiar 340-hp turbocharged 3.0-liter V-6 engine. Replacing the current eight-speed automatic transmission is a new seven-speed dual-clutch automatic. Audi claims the combination can send the all-wheel-drive hatchback from zero to 62 mph in 5.3 seconds; top speed is governed at 155 mph.

The powertrain also incorporates a combination alternator and starter that is able to recuperate up to 12 kW of power, which it sends to the car's 48-volt lithium-ion battery. Other fuel-saving features include an updated auto stop/start system that can use a feed from the A7's standard front camera to restart the engine when traffic begins moving again (as opposed to today's systems that fire up the engine only when the driver lets off the brake pedal, though it will do that, too). A freewheeling mode temporarily shuts off the engine when coasting at speeds between 34 mph and 100 mph.

The all-new Audi A7 goes on sale in February in Germany and will reach North American showrooms by the end of 2018. Audi isn't ready to talk U.S. pricing yet, but the new version shouldn't be far off the current model's $70,675 starting point.

interior 2017 Test Drive Review 2019

"SUBSCRIBE NOW"
Category
Post your comment