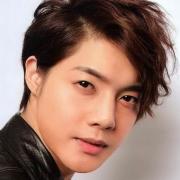 The Daily News
(adapted from the Local Edition bar, San Francisco)

2 oz Silver Rum
0.75 oz Cherry Heering
0.5 oz Benedictine
Mezcal Rinse
Fresh Lime Juice
Orange Peel Syrup*
Soda Water

Rinse a rocks glass with a small amount of mezcal and discard the liquid. Combine rum, Benedictine, Lime Juice, simple syrup and cherry liqueur in a cocktail shaker. Add ice, shake well and strain into rocks glass filled with fresh ice. Top with soda and stir lightly. Garnish with a lime or orange twist.

*To make the simple syrup, combine 1/2 cup granulated white sugar and 1/2 cup water in a small pot. Slice up an orange peel (with as little pith remaining as possible) into french fry-sized strips and set aside. Heat to boiling, stir to dissolve sugar, then reduce to a simmer. Place the orange peel in with the boiling sugar water and let simmer for 15 minutes. Strain into a bottle and refrigerate.

AskMen: http://askmen.com/
Follow us on Facebook: https://facebook.com/AskMencom
Follow us on Twitter: http://twitter.com/AskMen
Follow us on Foursquare: https://foursquare.com/askmen

Let us know know your opinions by commenting below!
Category
Post your comment