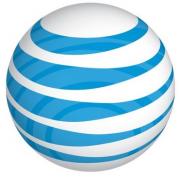 You can change the playback of this video by clicking the Gear Icon, and playing the video back at 2X Speed. You can still understand, and watch the video in HALF the time! Here is the FINAL LG v20 teardown video: https://youtu.be/KNgSDmkn96c

Here is Ben Browns 'Vlog Editing Tutorial': https://youtu.be/qZkOqEjnk-M
Here is Linus Tech Tips Premier Editing Video: https://youtu.be/Hgd5opjklrg
Its THREE HOURS LONG and goes extremely in depth.

Here is my 2016 Setup Tour where I talk about my cameras and computer: https://youtu.be/bhqGusge0NE

Ive had a few requests from people asking how I edit my videos. So this tutorial is just a walk through of all my editing steps when I use Adobe Premier. This is the Adobe Premier CC Version, that you can purchase for a monthly fee. Its pretty cheap if you are a student. If you are using an older version of Adobe Premier, all of the steps are still pretty similar.

I included some tips for becoming a YouTuber as well. Most people are shocked at the amount of work it takes to be successful on this platform. But with more work, you get more reward as well.

Let me know if you have any questions, and make sure to share any tips YOU have in the comments so you can help other people out!!

The GH4 camera I use for most of my YouTube Videos: http://amzn.to/1IjlaCD
The Lens I use: http://amzn.to/1QOXDw2
And this Metabones adapter: http://amzn.to/1R7Ltic

My Tripod: http://amzn.to/1VydRIG

LED Lights: http://amzn.to/1QOE5HD

5000k White Light Bulbs: http://amzn.to/1Vygx99

JBL 308 Studio Monitors: http://amzn.to/1QOE7PJ

Monitor Stand: http://amzn.to/1VyggDp

Corsair K70 Mechanical Keyboard: http://amzn.to/1VyhSNl

COMPUTER PARTS:
CPU: http://amzn.to/1P4BRiQ
GPU: http://amzn.to/1P4BZyF
SSD: http://amzn.to/1QOFGgM
PSU: http://amzn.to/1QOFHBm
MoBo: http://amzn.to/1QOFTk0

LET ME KNOW IF THOSE LINKS STOP WORKING!!

*Follow me for updates!*
Instagram: http://instagram.com/zacksjerryrig
Facebook: http://on.fb.me/1U4bQqv
Twitter: https://twitter.com/ZacksJerryRig
GooglePlus: https://bit.ly/1YyKice


JerryRigEverything assumes no liability for property damage or injury incurred as a result of any of the information contained in this video. JerryRigEverything recommends safe practices when working with power tools, automotive lifts, lifting tools, jack stands, electrical equipment, blunt instruments, chemicals, lubricants, expensive electronics, or any other tools or equipment seen or implied in this video. Due to factors beyond the control of JerryRigEverything, no information contained in this video shall create any express or implied warranty or guarantee of any particular result. Any injury, damage or loss that may result from improper use of these tools, equipment, or the information contained in this video is the sole responsibility of the user and not JerryRigEverything. Only attempt your own repairs if you can accept personal responsibility for the results, whether they are good or bad.
Category
Post your comment