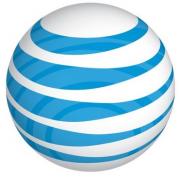 Like and Subscribe if you enjoyed the video !
Join our Facebook page: https://www.facebook.com/universalloving/

Video based on this article: http://www.nosleeplessnights.com/sleep-paralysis-stories-intruder-demon-or-delusion/

Credits:
Music from Author: Kevin MacLeod
Website - http://incompetech.com/
Licensed under Creative Commons: By Attribution 3.0

Scenes in the video from:
The Entity (Sleep Paralysis Documentary)
Emily Browning - Sweet Dreams (Music Video)
The Sleep Paralysis Project - "Devil In The Room"

Imagine waking up to find you can't move a muscle. It's dark, but you're sure you feel a presence in the room, hovering near your bed — or perhaps sitting on your chest, crushing the breath out of you.

This weird phenomenon is known as sleep paralysis, and a new study finds that understanding why it happens helps people feel less distressed after an episode. Believing that sleep paralysis is brought on by the supernatural, on the other hand, makes people feel more unnerved.

Sleep paralysis occurs when the brain and body aren't quite on the same page when it comes to sleep. During rapid eye movement (REM) sleep, dreaming is frequent, but the body's muscles are relaxed to the point of paralysis, perhaps to keep people from acting out their dreams. Researchers have found that two brain chemicals, glycine and GABA, are responsible for this muscle paralysis.

Estimates of how many people experience sleep paralysis vary from 5 percent to 60 percent, likely because of differences in survey methods. Some people find themselves experiencing sleep paralysis frequently, while others wake up paralyzed only once or twice in their lifetimes. The good news is that sleep paralysis is ultimately considered harmless.
Category
Post your comment