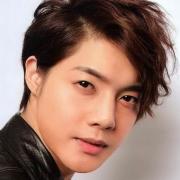 Check out these 10 myths about dying.

Death is something that has fascinated and generated many mythologies for centuries.
Let's take a look at 10 myths about death and dying.

Number 10: Your hair and fingernails continue to grow after death. Although the thought of such a thing might give you the shivers, it is untrue. What appears to be nails or hair growing, is actually an illusion. The skin around the nails and hair follicles retracts as the body begins to dehydrate.

Number 9: Doctors will not try as hard to save you if you are an organ donor. According to the United Network for Organ Sharing, "If you are sick or injured and admitted to the hospital, the number one priority is to save your life." Also, the medical staff who are there to save your life are not the same staff that are involved with any organ donation.

Number 8: We all see a white light or a tunnel when dying. Many claim they have experienced this serenity when near death, but is it just hallucinations? A 2010 study found "11 out of 52 patients who reported experiencing a NDE had significantly higher levels of carbon dioxide in their bloodstreams." Such high levels of CO2 have been known to produce visual hallucinations.

Number 7: Death is always painful. In certain cases, one's death may cause pain, but according to the Hospice Foundation of America, "many people die without experiencing any pain at all."

Number 6: Drowning is a euphoric way to die. Movies and novels often romanticize death by drowning when in fact it is a horrifying event knowing you can do nothing to save yourself. That terror stays with you until you lose consciousness.

Number 5: You should keep children away from loved ones who are dying. Advice from the National Institutes of Health state that "Under the right circumstances, contact with the dying can be useful to a youngster. It may diminish the mystery of death and help the child develop more realistic ways of coping."

Number 4: We all go to heaven. According to the amazing physicist Stephen Hawking, the belief that we all go to heaven or an afterlife upon dying "is a fairy story for people afraid of the dark." Many scientists agree. They believe that those who say they have died or been near death and experienced heaven are really just hallucinating.

Number 3: Cremation is earth-friendly. Do a search for cremation and you'll see the term "earth-friendly" or "green" on many funeral home sites. In reality, cremation releases many poisonous elements into the air. These gases may contain hydrochloric acid, sulfur dioxide and toxic chemicals from embalming fluids.

Number 2: We die. According to ROBERT LANZA, M.D. , "Physics tells us that energy is never lost, and that our brains -- and hence the feeling of life -- operates by electrical energy, and this energy simply can't vanish." Thus, dying is just a figment of our imagination.

Number 1: Death may not be permanent as we all think currently. Taking the idea that we never really die a little further, Google and other companies are spending millions on "solving" the so called problem of aging and dying. Perhaps, technology may evolve so that death is not inevitable and our consciousness can live forever.
Category
Post your comment