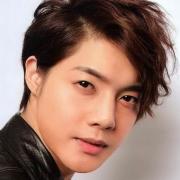 f the badge on the all-new 2016 Scion iM stood for "instant message," the message to young buyers would be that they can now get a fun-to-drive, high-style, high-content, high-MPG rated hatchback for a whole lot less than they'd expect. The all-new Scion iM arrives in dealerships this fall, starting under $20,000. In true Scion practice, that's for a mono-spec model equipped like an upgrade model from competitors.
The Scion iM hatchback joins the all-new 2016 Scion iA sedan for a one-two punch in the subcompact and compact segments.
The all-new 2016 Scion iM is the answer for young buyers looking for a sporty hatchback, but who still need to pay for things like rent, food, school loans and weekend fun with friends. Its bodylines are ripped. The cabin is roomy, refined, versatile and high-tech-equipped. The 1.8-liter DOHC Valvematic engine is eager to rev and very easy on gas. The chassis, with sophisticated double-wishbone rear suspension and standard 17-inch alloy wheels, is ready to smooth out urban bumps and tame adventurous curves. For more hands-on driving fun, a six-speed stick shift is also available.
Category
Post your comment