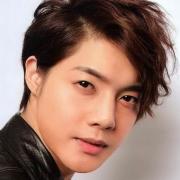 A special edition Aventador Coupé which pays homage to the 50th anniversary of the Miura, the historic forerunner to Lamborghini's V12 super sports cars, through a design which combines history and style. Only 50 units to be made.
FOR MORE INFORMATION ABOUT THE CHANNEL SEE BELOW: In my channel you will find many videos of supercar events, loudest, most expensive, and most exotic hottest supercarscars in the world: Lamborghini Aventador, Reventon,Huracan, Gallardo, Countach, Pagani Huayra, Ferrari LaFerrari, Ferrari Enzo, Bugatti Veyron, Porsche 918 Spyder, McLaren P1, plus many more. Videos of Supercar Accelerations, Race, Reving, Exhaust Flames, Best of Supercar Sounds LOUD SOUNDS! Thanks to everyone for the support and subscribing for my channel. All my videos are taken by me.
Big thanks to Lamborghini Miami Prestige Imports for helping make this video!
Thank you for watching. You Liked the video? Click the 'like' button, and subscribe!
Category
Post your comment