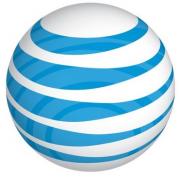 ➨ My Recommended Gear:
$6,000 Photography Giveaway:
this is a $200 backpack designed to carry camera gear and other stuff you would need on a long day hike. The main feature is the dual compartment
More about the backpack:
Gear Seen in this video
Ultralight Dual 36L:
Canon 5DMarkIII:
Canon 24-70 f/2.8:
Canon 70-200 f/2.8 L IS II:
Tripod Mefoto Carbon Fiber Road Trip: bhpho.to/2n1exhX
Find and Follow me at:
500px
SUBSCRIBE
I like to adventure, I like to photograph - finding a camera bag that supports both activities well has been difficult.
Before we get into this review I want to remind you that this bag is one of the prizes you can win in our $6,000 photography experience that includes a workshop in Montana photographing baby animals, airfare and lodging included!! This is going to be AWESOME and I look forward to meeting and photographing alongside the winner on what is sure to be a fantastic trip - the link to enter is below this video.
Now - let's talk about this bag - this is a $200 backpack designed to carry camera gear and other stuff you would need on a long day hike. The main feature is the dual compartment - the upper section accessed through the top gives you space for jackets, snacks and has a compartment for a hydration bag like a camel back or a laptop, I wouldn't store both. The bottom access through a side zip is where you store your camera gear. This makes access while wearing the bag possible. So far this isn't really different from a handful of other bags out there - so two quick points - ONE I own several bags from mindshift gear and the related company Think Tank - the construction quality and attention to detail is awesome - these bags are built to last with lots of smart touches AND - TWO the camera bag portion is removable - you can carry that separately leaving behind the larger backpack for quick excursions OR attach it to the front or use the included shoulder strap for even easier access on the go.
And this camera compartment is actually large enough for several pieces of gear, one of the features that sets this bag apart from it's competitors but is also a potential drawback that we will get to in a minute.
Let's run through a few more features that I love when the bag is empty it is LIGHTWEIGHT- You will be loading this bag up with heavy gear, you don't want the bag to add significantly to that weight. When the camera compartment is removed you can open up the inside of the bag for even more gear, the top has a small pocket for important essentials and the top flap has additional storage space along with a little key hook. The waist belt is extremely comfortable and provides a sizeable little zip pocket, you have a water bottle pocket, a tripod attachment AND rain covers for BOTH the main bag and the camera case which also comes with its own shoulder strap
Overall this bag is extremely comfortable and as I said well designed with lots of smart touches. It isn't perfect though and has a few drawbacks.
The laptop Space isn't padded as well as I would like and while the The camera compartment is large enough for a decent amount of gear the access to it may prove tricky depending on what you have - with the need for moving velcroed flaps to access gear stored on the lower levels and it is just large enough to feel slightly awkward connected to the hipbelt.
That's my brief review - even with those drawbacks this is still the best bag I have found for hybrid adventures. If you won this bag what kind of adventure would you set off on? I'd love to know your dream hiking/photography destination,leave that in the comments and of course if you found this video helpful give it a quick thumbs up! And don't forget to subscribe for more videos like this. Thanks for watching!
Category
Post your comment