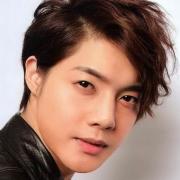 See The 10 Best Adult Piggy Banks on Ezvid Wiki ►►
Fact #1. The piggy bank has been around for longer than you might have guessed. Pig-shaped banks date back as early as the 1300s. Humans have been keeping valuables, including currency, in personal bank boxes for thousands of years. Money boxes have been found in ancient Greece. Residents of Rome were also known to store their spare change in personal containers.
Fact #2. Today, the piggy bank's primary function is to teach children the value of a dollar. It's easy to see how families can turn the act of penny-pinching into a game. Kids are happy to deposit their tooth-fairy winnings into their banks. However, there's no reason grown-ups have to miss out. An adult piggy bank gives you the opportunity to express your personal taste and can inspire you to save more money.
Fact #3. In terms of construction, most banks are made from plastic. There are models made from wood, metal, porcelain, and other materials, as well. Those who are looking to save more than just change should search for an option with a large slot. That was it can accommodate bills as well as coins.
Fact #4. Before making a purchase, think about whether you want to be able to visually track your progress. Some containers are clear. This means you'll always be able to see just how far along you are on your saving journey. Other banks are opaque, which can be a good or a bad thing, depending on your preferences.
Fact #5. Take into account how accessible you want your change to be. If you'd appreciate being able to grab a coin or two when you need it, go for a bank that has an opening without any fancy locks. On the other hand, individuals who need to be saved from themselves when it comes to spending might choose an option that has to be smashed and destroyed.
Category
Post your comment