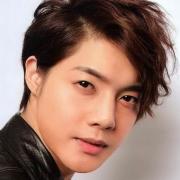 The Engadget Podcast Ep.5:
Editor in Chief Michael Gorman, executive editor Christopher Trout and managing editor Dana Wollman join host Terrence O'Brien to debate the Apple's "courageous" decision to remove the headphone jack, Mario's arrival on iOS and the pointlessness of smartwatches.
Relevant links:
Two Engadget editors sit down and hash out some of the biggest stories of the week, exploring the pros, cons and unintended consequences of technology on the world around us.
Subscribe to Engadget on YouTube:
Get More Engadget:
• Like us on Facebook:
• Follow us on Twitter:
• Follow us on Instagram:
• Add us on Snapchat:
• Read more:
Engadget is the definitive guide to this connected life.
Category
Post your comment