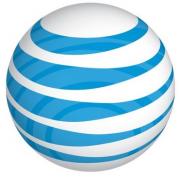 My top tech choices of 2018, plus holiday gift guide! This video includes some of my favourite phones of the year, audio and headphone choices, computer stuff and some other tech accessory essentials. Thanks to TELUS for partnering with me on this video!
GIVEAWAY RULES:
1. To enter the giveaway, visit this link:
2. Then comment your top 3 favourite gift ideas from the gift guide.
3. That's it! Winner announced in about a week and they will receive a random tech product from this video. (US & Canada only)
OnePlus 6T
iPhone XS Max
(US)
(CA)
Pixel 3 XL
Galaxy Note 9
2018 iPad Pro 11"
(US)
(CA)
LG 38WK95C Ultrawide monitor
(US)
(CA)
Crazybaby Air 1S
Sennheiser HD 4.50 Bluetooth Noise Cancelling Headphones
(US)
(CA)
Sonos PlayBar
(US)
(CA)
Native Union Drop
(US)
(CA)
Nomad Base Station Wireless Charger
Anker Powerline II (USB C + Lightning + MicroUSB)
(US)
(CA)
Phone Tripod Mount
(US)
(CA)
See all my latest videos + cool tech & gadgets here:
For business inquiries:
[email protected]
My Tech Gear List:
Twitter:
Facebook:
Instagram:
Carl's Twitter (don't follow him):
∆ #tech #technology #telus_partner
Category
Post your comment