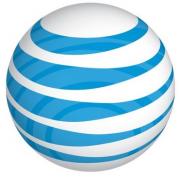 Midrange smart phones are giving the big name flagships a run for their money.... at HALF the price. HERE is the Blu Energy XL on Amazon: http://amzn.to/2aDvLZv

I chose this phone to test (I buy all my own phones) because of the huge 5000mAh battery. This battery is so big, that you can even use it to charge other phones, or other cameras, using USB OTG. (USB 'on the go') This allows the power to flow from the Blu Energy XL, into whatever other device it is plugged into. Like a lifeline, or a blood transfusion.

I start all my smartphone durability videos with a scratch test, then we check the quality of the materials. Is the phone built as advertised? Then we subject it to some bending. The tests are extreme, but do a good job of showing us what the phone will look like two years from now with normal use.

Let me know what you think! What other phones should I test?!

The camera I used to film this video: http://amzn.to/1IjlaCD
The Lens I used for this video: http://amzn.to/1QOXDw2
And this Metabones adapter: http://amzn.to/1R7Ltic

*Follow me for updates!*
Instagram: http://instagram.com/zacksjerryrig
Facebook: http://on.fb.me/1U4bQqv
Twitter: https://twitter.com/ZacksJerryRig
Snapchat: http://bit.ly/1UAb2Fq
GooglePlus: https://bit.ly/1YyKice

JerryRigEverything assumes no liability for property damage or injury incurred as a result of any of the information contained in this video. JerryRigEverything recommends safe practices when working with power tools, automotive lifts, lifting tools, jack stands, electrical equipment, blunt instruments, chemicals, lubricants, expensive electronics, or any other tools or equipment seen or implied in this video. Due to factors beyond the control of JerryRigEverything, no information contained in this video shall create any express or implied warranty or guarantee of any particular result. Any injury, damage or loss that may result from improper use of these tools, equipment, or the information contained in this video is the sole responsibility of the user and not JerryRigEverything. Only attempt your own repairs if you can accept personal responsibility for the results, whether they are good or bad.
Category
Post your comment