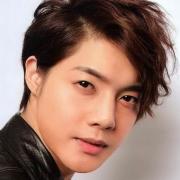 This week on DDTV, Fujifilm XF 56mm f/1.2 R APD Lens Review
Designed for the bokeh enthusiast, Fujifilm's XF 56mm f/1.2 R APD Lens features a unique optical design, prime portrait-length perspective, and fast f/1.2 maximum aperture to benefit creating shallow depth of field imagery. Differentiating itself from Fujifilm's other X-series 56mm f/1.2 lens, this 85mm-equivalent lens incorporates a controllable apodizing filter into its design to produce an aesthetically-pleasing out-of-focus quality to suit selective focus applications.
DigiDIRECT TV is a photography centric web-show, lead by Blunty and backed by DigiDiRECT.com.au your leading digital camera experts. Australian resellers of popular digital camera and digital SLR brands such as Canon, Nikon, Sony, Panasonic, Pentax, Olympus and more...
Join us on Google+ gplus.to/digidirectTV
Email Blunty at
[email protected]
and of course, subscribe on YouTube to catch every ep.
And let's not forget, the Google+ Communities page; 
Category
Post your comment