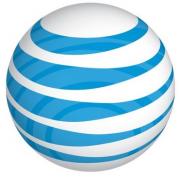 Changing out of 4K on the 5D Mark IV and going to 1080 high definition is a really cool option. Of course Canon does not offer 4K on most of its cameras so taking a look at the 1080 video is a good way to get more out of your camera!
⬇️READ MORE BELOW⬇️
My notes about THIS video down below.
Here is merchandise. I invented these great products for photographers like me and you.
*The easiest & safest way to clean your digital sensor is my SensorSweep!
*The best flash diffuser looks like so simple, but WORKS LIKE A BOSS!
*The best Custom White Balance Tool!
AND NOW, WHAT I USED IN THIS VIDEO:
CAMERA: Canon 5D Mark IV
LENS: Canon 50L 1.2
WHITE BALANCE: ABetterWhiteBalance
www.PeterGregg.com
AUDIO: Rode Stereo NT4
AUDIO: JuicedLink PreAmp
Atomos Ninja 2 Recorder
with hard drive -
Computer: 2017 27" iMac i7 4.2 GHz
Filmed in my 24/7/365 Christmas Room.
Camera recording in was 1080p from 2 different recording choice in this video. The first was to use the internal card slot (CF slot, but SD would work just as well) allowing the use of the Canon computer processing to handle the recorded files. The second was to record thru the HDMI output channel straight off the sensor which bypasses the Canon systems and goes straight out to an external recorder (I used the Atomos Ninja 2) bypassing H264, camera file manipulations, and go straight to ProRes recording codec. I did the recording at ProRes (normal) onto an SSD hard drive. Loading the file up in the iMac (2017 i7 iMac) was so fast I wasn't sure it took!
The profile was set to Neutral with everything lowered to the lowest settings (Saturation, Contrast, Sharpening, Noise Reduction).
Hairlight soft box behind me, 2 soft boxes in front.
Used the 2017 i7 4.2Ghz iMac with Final Cut Pro X to edit and output to ProRes. Then to H.264 for YouTube.
CLICKING ON MY LINKS HERE GIVES ME A "FINDER'S FEE" AND THAT HELPS SUPPORT MY CHANNEL AT NO COST TO YOU. THANK YOU SOOOO MUCH FOR USING MY LINKS!!!!!!
THANK YOU SOOOO MUCH FOR USING MY LINKS!!!!!!
THANK YOU SOOOO MUCH FOR USING MY LINKS!!!!!!
What about Jingles??
Jingles works for food (and love) :)
Are You A Bargain Hunter? - Great Deals I look at every day!
B&H Photo - up to 80% OFF sales -
B&H Photo ($0.00 Tax Collected Outside NY and NJ)
Amazon Photo Goldbox Deal Of The Day ➡
**********************************************************************
All pictures and content by Peter Gregg and are my copyright. Music from YouTube's Content Creator library.
Category
Post your comment