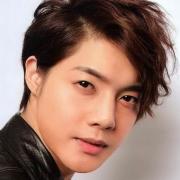 The second (of six) season pass character is now available, Locke from FINAL FANTASY VI! This treasure hunter utilizes his stealth to surprise and steal from his enemies. Locke can also mug unaware foes, snatching spoils that he can employ to perform powerful attacks.
Get Locke in the Season Pass today!
DISSIDIA FINAL FANTASY NT, the next evolution in squad-based brawlers, is a fast-paced, strategic brawler where you can choose from over 20 iconic FINAL FANTASY characters and battle in a 3-versus-3 arena with your friends and other players online, or by yourself.
Digital Deluxe:
Season Pass:
A PlayStation Plus membership is needed for online play
© 2018 SQUARE ENIX CO., LTD. All Rights Reserved. © KOEI TECMO GAMES/SQUARE ENIX CO., LTD. All Rights Reserved. CHARACTER DESIGN: TETSUYA NOMURA ILLUSTRATION:© 2017 YOSHITAKA AMANO DISSIDIA is a registered trademark or trademark of Square Enix Co., Ltd. FINAL FANTASY, SQUARE ENIX and the SQUARE ENIX logo are registered trademarks or trademarks of the Square Enix Holdings Co., Ltd. LOGO ILLUSTRATION:© 2017 YOSHITAKA AMANO Multiplayer features of this product require (i) a persistent internet connection and (ii) a PS Plus account. Third-party accounts may require payment of additional fees.
The "PS" Family Logo is a registered trademark and "PS4" is a trademark of Sony Interactive Entertainment Inc.
Category
Post your comment