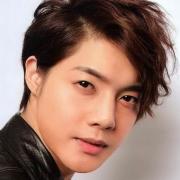 Released to overwhelming critical acclaim, a million copies sold and winning over 150 game of the year awards and nominations, Larian Studios' RPG Divinity Original Sin returns with a host of new and enhanced content for PS4 in Divinity Original Sin: Enhanced Edition.
Larian's succinctly cooperative adventure receives a console make-over with a new intuitive user-interface and dynamic split-screen for co-op, as well as a plethora of new content; quests, combat-styles, locations, changes to the crafting system and story situations breathe new life into the already expansive world of Rivellon.
Easing a new generation into the world of cRPGs, Original Sin: Enhanced Edition features isometric, party-based gameplay, turn based combat, and hours of fully voiced and remastered dialogue in a story that will have you embroiled in a fantasy world of free exploration thanks to a new split-screen friendly UI.
Sneak, stab, trip, poison or explode your way through Rivellon in this extended and enhanced version of the multi award winning RPG, now for PS4.
Rated Mature: Blood and gore, Violence
www.divinityoriginalsin-enhanced.com/
© 2015 Larian Studios and Focus Home Interactive. DIVINITY: ORIGINAL SIN ENHANCED EDITION is developed by Larian Studios and published by Focus Home Interactive. DIVINITY: ORIGINAL SIN ENHANCED EDITION and its logo are trademarks or registered trademarks of Larian Studios. All other trademarks or registered trademarks belong to their respective owners. All rights reserved.
Category
Post your comment