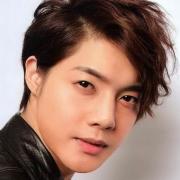 The launch trailer features a brand new playground for you to enjoy, set in South America and offering a total change of scenery and more gameplay possibilities than ever.
The Platinum Edition will give you access to over 280 authentic farming vehicles and equipment from more than 80 manufacturers, making this truly the ultimate version of Farming Simulator 17. Some brands that you'll get to play with include AGCO brands such as Challenger, Fendt, Massey Ferguson and Valtra, as well as new brands exclusive to this Platinum Edition such as State, TT, Randon, FMZ and Gessner Industries.
Harvest crops, care for livestock, take part in forestry and transport your goods by truck, trailer and train, and then sell your products to expand your farm. Grow your farm online with other players, and download community created mods for an ever-expanding gaming experience!
All you'll need to do to access the Platinum Expansion on Xbox One is purchase the Platinum Edition from the Xbox Live, or buy Farming Simulator 17 Platinum Edition at retail. If you already have the Farming Simulator 17 Season Pass, then you're in luck! You already own the Platinum Edition, and will be able to download it once it is released.
Farming Simulator 17 Platinum Edition, and the Platinum Expansion is available now on Xbox One.
Category
Post your comment