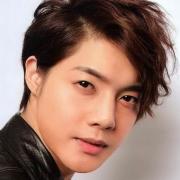 See The 8 Best Fireplace Tongs on Ezvid Wiki ►►
Fact #1. For thousands of years, the fireplace was the central fixture of many homes around the world. It was the life-giving source of warmth, the place where food was cooked, and a gathering point for family and visitors. Today, most homes that have wood-burning fireplaces use them more for pleasure and decoration. Still, fireplaces remain an important part of the home.
Fact #2. Every home that regularly burns logs in its fireplace should have a good pair of fireplace tongs on hand. This sturdy tool is helpful for placing logs in the firebox as you prepare a fire for later ignition. It's also an imperative for safety while a fire is burning. If chunks of flaming or smoldering wood roll out, your tongs will be necessary for swiftly getting that burning material back where it belongs.
Fact #3. Many households opt for an entire set of fireplace tools. However, the most important tool in any set are the tongs. Thus, focusing on the sole purchase of them is a fine approach. Note that even the most expensive models will usually cost less than even a shoddily-made full set of fireplace tools.
Fact #4. Most log grabbers use a triple-hinged design. This allows you to stay well away from the flames as you open wide their grabbing end with a pair of handles. They usually feature a rounded gripping area that is designed to accommodate the average size of a split log. These standard units are ideal for keeping your hands clean.
Fact #5. There are multiple options available to purchase that eschew the triple-hinge, accordion-style shape for a scissor-type mechanism. These afford the user more precise control and can be used to pick up small embers. This type has the added benefit of also being suitable for use when positioning coals in a charcoal-burning grill.
Category
Post your comment