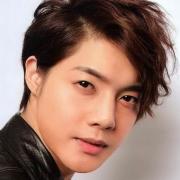 Google Play presents an exclusive interview with Dunkirk director, writer and producer Christopher Nolan and cast Harry Styles, Mark Rylance, Fionn Whitehead, Jack Lowden and Barry Keoghan. Moderated by Kevin Vlk.
More about the film: From filmmaker Christopher Nolan ("Interstellar," "Inception," "The Dark Knight" Trilogy) comes the epic action thriller DUNKIRK.
In May 1940, Germany advanced into France, trapping Allied troops on the beaches of Dunkirk. Under air and ground cover from British and French forces, troops were slowly and methodically evacuated from the beach using every serviceable naval and civilian vessel that could be found. At the end of this heroic mission, 330,000 French, British, Belgian and Dutch soldiers were safely evacuated.
Dunkirk was written, directed and produced by Christopher Nolan and stars Tom Hardy, Mark Rylance, Kenneth Branagh, Cillian Murphy, Fionn Whitehead, Aneurin Barnard, Harry Styles, James D'Arcy, Jack Lowden, Barry Keoghan, and Tom Glynn-Carney.
Be the first to watch Dunkirk. Head over to to wishlist Dunkirk today and find your favorite Christopher Nolan movies at in the Google Play Store.
Category
Post your comment