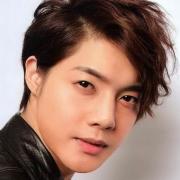 Watch more ICYMI and get the all links to today's stories right here:
www.engadget.com/icymi
Today on In Case You Missed It: The world's biggest 3D printer was just unveiled in Italy and it's a hefty 40 feet tall and 20 feet in diameter, earning its name, "Big Delta." It's intended purpose is to build mud huts for emergency housing. A device called the Tempescope can be synced with an app in your home and actual rain or show condensation for fog, depending on the day's weather forecast. And a drummer who lost his right arm is back in the game, fiercer than before, with help from a robotics professor.
From the cutting room floor: This mini-tool tech is certainly interesting but we just couldn't figure out how to do the story with such a brief video.
And from the headlines, make sure to beef up on what the White House is saying about broadband being a core utility, for the arguments about smartphones with older relatives that are sure to come over the holidays. And because it was a huge moment: Watch the Pope give us speech in Washington, D.C.
If you come across any interesting videos, we'd love to see them. Just tweet us with the #ICYMI hashtag @engadget or @mskerryd.
Read More:
Get More Engadget:
•Subscribe to Engadget on YouTube:
•Like us on Facebook:
•Follow us on Twitter:
•Follow us on Instagram:
•Add us on Snapchat: gadgetsnaps
•Read more:
Technology isn't all about bits and processors. It's the car with no driver, human organs printed in a lab and leisurely flights into space. It's the future and Engadget is here to tell you all about it.
Since 2004, Engadget has covered cutting edge devices and the technology that powers them. We're looking beyond the gadgets themselves to explore how they impact our lives.
Engadget is the definitive guide to this connected life.
Also on Engadget's YouTube Channel:
•"In Case You Missed It" (aka #ICYMI) is a daily clip show designed to dig up the offbeat and interesting stories that get buried by the biggest headlines. We'll bring you space and tech news, as well as internet lifestyle funk, and we'll round out each week's show with a headline blast to bring you the big stories you might have missed.
• "Dear Veronica" is an advice show for the modern era. Every week, Veronica Belmont will tackle questions from the audience on topics ranging from technology to social etiquette (and everything in between).
Category
Post your comment