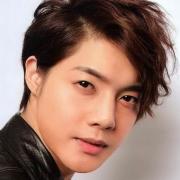 2013 was the year that activity trackers moved from gimmicky toys to a legitimate product category. And now at CES in 2014 we're seeing a very mature future for them. One of our favorites we've seen so far is Reign, made by Jaybird. It has all of the fitness and sleep tracking functionality we've come to expect, and it does pretty much anything you'd ever want to without having to lift a finger. Reign also encourages users to measure their heart rate variability each morning to get a sense of how you're doing that day, and let you know if you should hit the gym or lay low. It also features one of the prettiest and most functional companion apps we've seen to date.

How A Desk Could Get You In Shape:
http://youtu.be/FW3P6QLTmtM

AskMen: http://www.askmen.com/
Follow us on Facebook: https://www.facebook.com/AskMencom
Follow us on Twitter: http://twitter.com/#!/AskMen
Follow us on Foursquare: https://foursquare.com/askmen

Let us know know your opinions by commenting below!
Category
Post your comment