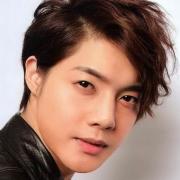 Director/writers Jonathan and Josh Baker discuss their new film "KIN."
About the film:
KIN, a pulse-pounding crime thriller with a sci-fi twist, is the story of an unexpected hero destined for greatness. Chased by a vengeful criminal and a gang of otherworldly soldiers,​ a recently released ex-con and his adopted teenage brother are forced to go on the run with a weapon of mysterious origin as their only protection.
JONATHAN AND JOSH BAKER are Australian born, Los Angeles-based directors. While KIN marks their feature-directing debut, the brothers are established commercial directors; in the advertising world they are known as 'TWIN' and have worked with major brands for the better part of 15 years. They are part of an acclaimed roster of directors at David Fincher's production company RESET. The Bakers have made a name for themselves telling fanciful stories with a grounded and honest flair. Their naturalistic imagery embraces the bizarre and creates a detailed world that's often both beautiful and imaginative.
Event moderated by Moderated by Sarah Stefaniu.
Category
Post your comment