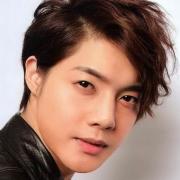 Magrunner: Dark Pulse is a first-person action puzzle game set in a cyberpunk reimagining of H.P. Lovecraft's Cthulhu Mythos.

You play as Dax Ward, who has been selected to participate in the Magtech training program. Using your Magtech glove, you can power other Magtech objects with different, colored charges. Objects charged with the same color attract each other, while objects charged with different colors repel each other.


Category
Post your comment
Add to playlist
Sorry, only registred users can create playlists.