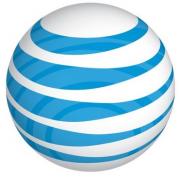 [G 500: Kraftstoffverbrauch kombiniert: 12,1–11,5 l/100 km;
CO₂-Emissionen kombiniert: 276–263 g/km.*] Subscribe to the channel so you get notified for new exciting videos here: http://www.youtube.com/subscription_center?add_user=MercedesBenzTV

Four-wheel drive and heaps of fun. The Mercedes-Benz G-Class (2018) awaits with many new features and high tech, clad in its familiar, classic design. Who would be better suited to present this powerhouse than Jessi Combs – the fastest woman on four wheels?

Whether it's the Mercedes-Benz G 500 with its powerful 4.0-litre V8 biturbo engine or the Mercedes-AMG G 63 with its sporty, passionate appearance – the new generation of the G-Class offers enormously improved ride comfort, which can be customized to the max by choosing one of the DYNAMIC SELECT driving modes as well as three different offroad options.

Mercedes-AMG G 63:
Kraftstoffverbrauch kombiniert: 13,1 l/100 km;
CO₂-Emissionen kombiniert: 299 g/km.*

Bold lines, a muscular front, and a broad stance on the outside. The completely redesigned interior is marky, spacious and beaming with confidence. The signature DNA of the iconic offroader ties everything together, underlining the claim of the new G-Class: Stronger than time. #strongerthantime

► More information about the G-Class:
http://mb4.me/g-class-special_ytb

► Experience the world of Mercedes-Benz:
http://benz.me/international/

► More videos featuring the G-Class:
https://www.youtube.com/playlist?list=PLBABDC6D463F85D1D

► More interesting playlists:
Mercedes-AMG: https://www.youtube.com/playlist?list=PLDE663109C5BC6913
Top 10 G-Class Moments: https://www.youtube.com/playlist?list=PL0ORtgsuktfldxkXYfrXBkyV7ddHvAmu-
X-Class: https://www.youtube.com/playlist?list=PL0ORtgsuktfk_uJ0i68UlZGSYzYQI_iqY

► Mercedes-Benz on Social Media:
https://facebook.com/MercedesBenz
https://twitter.com/MercedesBenz
https://www.instagram.com/mercedesbenz/

Product may vary after press date on 05.12.2018.

* Die angegebenen Werte wurden nach dem vorgeschriebenen Messverfahren ermittelt. Es handelt sich um die "NEFZ-CO₂-Werte" i. S. v. Art. 2 Nr. 1 Durchführungsverordnung (EU) 2017/1153. Die Kraftstoffverbrauchswerte wurden auf Basis dieser Werte errechnet. Der Stromverbrauch wurde auf der Grundlage der VO 692/2008/EG ermittelt. Weitere Informationen zum offiziellen Kraftstoffverbrauch und den offiziellen spezifischen CO₂-Emissionen neuer Personenkraftwagen können dem "Leitfaden über den Kraftstoffverbrauch, die CO₂-Emissionen und den Stromverbrauch aller neuen Personenkraftwagenmodelle" entnommen werden, der an allen Verkaufsstellen und bei der Deutschen Automobil Treuhand GmbH unter www.dat.de unentgeltlich erhältlich ist.
Category
Post your comment