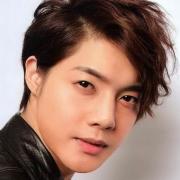 OnePlus 6 in RED is one of The Best Android phones of 2018 and these are my thoughts and impressions, this is NOT a Review!
OnePlus 6 dbrand Skins: ►
SUBSCRIBE FOR MORE ►►
My Gear
Camera 1:
Camera 2:
Camera 3:
Favorite Prime Lens:
Favorite Zoom Lens:
Favorite Mic:
Complete Gear List:
Get Deals On Film Gear and Save!
Amazon Deals:
B&H Deal Zone:
Social Media
Twitter:
Instagram:
Google+:
Facebook:
Snapchat:
New Here?
Hi! My name is Armando Ferreira, I live in Los Angeles California. I'm obsessed with mobile technology, cars, computers and filmmaking. Make sure to follow my website for the most up to date news:
Category
Post your comment
Add to playlist
Sorry, only registred users can create playlists.