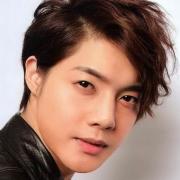 Grab your phone, friends and family and quiz your way through the decades!
Knowledge is Power: Decades is a high-energy quiz game show set across the last four decades of entertainment.
Pick from an all-new character line-up, then vote for your favorite decade and enjoy a madcap trivia experience with up to five friends. Look out for new Power Plays, fresh Challenges and thousands of decade-themed popular culture questions.
PLAYLINK
Your Phone is the Controller. Your Friends are the Competition.
Look out for brand new PlayLink games in 2018! From quick-fire quizzes to immersive multiplayer experiences, PlayLink titles are all about games that everyone can enjoy. No need for multiple DUALSHOCK 4 wireless controllers…you smartphone IS the controller!
Pop a game into your PS4 system, download the Companion App, pick up your smartphones, gather around your TV and prepare for a different experience!

Category
Post your comment