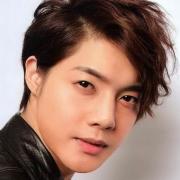 Hurricanes with female names take, on average, twice the number of lives of with those with male names. Are we somehow emboldening Mother Nature to kick hurricanes into high gear by giving them more delicate-sounding names? Doubtful. But there is a connection here -- at least according to a study published in the Proceedings of the National Academy of Sciences.

According to the authors of the study, hurricanes with feminine names don't inspire the kind of fear necessary to get people seeking shelter during a storm. It probably seems like a rather ridiculous reason to draw conclusions about a looming natural disaster. And we would agree. But if our time on Earth has taught us anything so far, it's that, as complex and sophisticated our motives seem to us, often times there are much simpler, much baser explanations behind them.

What do you guys think? Is it possible that subtly biased gender expectations really shaping our response to hurricanes?

How Hard Is It To Live At 200+ MPH? Two Of Team Mazda's Finest Share Their Experience:
https://www.youtube.com/watch?v=Sz5vN8P140E

AskMen: http://www.askmen.com/
Follow us on Facebook: https://www.facebook.com/AskMencom
Follow us on Twitter: http://twitter.com/#!/AskMen
Follow us on Foursquare: https://foursquare.com/askmen

Let us know know your opinions by commenting below!
Category
Post your comment