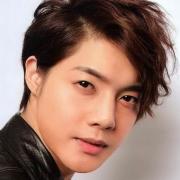 See The 10 Best Smart Light Bulbs on Ezvid Wiki ►►
Fact #1. In the early 1960s, a technology debuted that, many decades later, would eventually replace the tungsten lamp. The light-emitting diode lamp is comprised of a number of miniature lights. They're similar to incandescent lamps, but without the filament and the associated heat. Illumination is achieved by the movement of electrons in a semiconductor material. This requires significantly less electricity than tungsten bulbs.
Fact #2. By the early 1990s, a bright blue LED was developed by a Japanese corporation. Soon after the white LED arrived, and the world took note. In the mid-2000s, the United States Department of Energy challenged the industry to develop an energy efficient replacement for the incandescent lamp. This competition ended when the Philips LED lamp took first prize.
Fact #3. Smart lighting started with computer connected outlets in the early and mid 1990s. It continued with the popularization of motion sensors and household dimmers. Philips released its first smart light bulb in 2012. This technology depends on the light bulbs creating their own small wireless network. This network interacts with a smart hub that connects directly to a Wi-Fi router in the home.
Fact #4. Other smart bulb manufacturers have installed Bluetooth radios in the bulbs themselves. This eliminated the need for a network bridge. Both technologies interface with smart devices, like phones and tablets. However, Wi-Fi-enabled bulbs are more likely to be accessible away from the home network.
Fact #5. Too much or too little light can seriously affect your health. Over-illumination can result in headaches, stress, and increased blood pressure. The UV rays in some fluorescent lights are blamed for causing certain eye diseases. When possible, it's advisable to use natural lighting, as well as lamps that reproduced natural light frequencies, like many smart bulbs.
Category
Post your comment