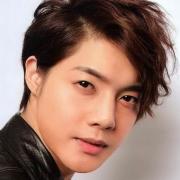 Spyro: Reignited Trilogy and Crash Bandicoot: N. Sane Trilogy bring the two beloved franchises to a whole new generation of gamers (and consoles), but which series is better? Fighting for Spyro is Oscar Dayus and repping Crash is Will Potter. Watch and decide who you think argued their case better in our poll!
Subscribe to GameSpot!
Visit all of our channels:
Features & Reviews -
Video Game Trailers -
Movies, TV, & Comics -
Gameplay & Guides -
Mobile Gaming -
Like -
Follow -
New episodes of Versus every Wednesday!
Category
Post your comment
Add to playlist
Sorry, only registred users can create playlists.