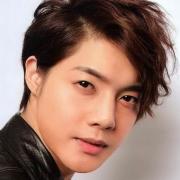 Ride2Revive 2018 By Prestige Imports - Lamborghini Miami. Today we are thinking about the amazing children and their families that joined us yesterday at Homestead Miami Speedway for Ride 2 Revive 2018. This nonprofit charity was created by Prestige Imports CEO Brett David & sister Brooke David to ensure to miles of smiles on the road to recovery! Children from all over the world join our team & great friends to drive some of the planets craziest cars allowing them to become race car drivers for the day! Smiles with their families, siblings and friends allows them to forget about their life threatening cancer or diseases they are battling! We are fighting this together! Special thanks to all of the amazing sponsors and volunteers that took the time out of their Sunday to help and show support!
Thumbnail Photo by Instagram - @pierce_production
HEY Everyone. In my channel you will find many videos of supercar events, loudest, most expensive, and most exotic hottest supercarscars in the world: Lamborghini Aventador, Lamborghini Veneno, Reventon,Huracan, Huracan Perfomante,Countach, Pagani Huayra,Pagani Huayra BC,Pagani Zonda HP Barchetta,Pagani Huayra Roadster,Ferrari LaFerrari, Ferrari Enzo, Bugatti Veyron,Bugatti Chiron,Koenigsegg Agera XS, McLaren P1, plus many more. Videos of Supercar Accelerations, Race, Reving, Exhaust Flames, Best of Supercar Sounds LOUD SOUNDS! Thanks to everyone for the support and subscribing for my channel. All my videos are taken by me.
Big thanks to Lamborghini Miami - Prestige Imports - Pagani Miami for helping make this video!
Thank you for watching. You Liked the video? Click the 'like' button, and subscribe!
Category
Post your comment