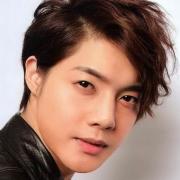 Now available in North America, the Synthwave Dynamic Theme Bundle brings a compilation of interactive neon-drenched visuals to life on your PS4™.
This represents a 12-theme original series inspired by synthwave and, to lesser degree, vaporwave and chillwave music microgenres, utilizing bold colors and retro-futuristic visuals to recapture an era drenched in neon light. All themes are presented in real-time HD.
This bundle contains 12 dynamic themes in total:
-The 'A-Side' compilation theme, which fuses 5 unique 'high-intensity' scenes (Waves, Canyon Run, Wormhole, Grid, and Rubicon).
-The 'B-Side' compilation theme, which fuses 5 unique 'low-intensity' scenes (Metropolis, Star Child, River, Mindscape, Highway)
-Every individual scene is also included as its own single dynamic theme (10 in all).
Visuals are synced in time to music at 120 BPM, with evolving elements that twist and distort based on user input.
Transitions in the compilation themes are sequential and seamless, presented with a VCR OSD and tracking artifact to recreate a distinctly 80's visual aesthetic.
We have composed a 4 minute track specifically for this theme, however users are also encouraged to mute the theme audio and utilize their own via USB or music streaming service.
Category
Post your comment