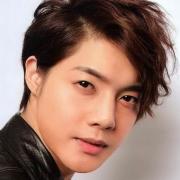 If you've ever seen Shutter Island, Halloween, A Clockwork Orange, or even One Flew Over the Cuckoo's Nest, then you know that mental institutions are freaking creepy. But that's fiction, right? What about real life? Well, asylums like The Ridges make a good argument that these movies represent art imitating life. What started as an earnest venture to help Civil War veterans and the elderly suffering from mental illness quickly became an overrun carnival of horror where the definition of mentally ill grew to include unruly teenagers and epileptics, and the methods of help varied from electroshock therapy to ice baths to lobotomy.

Other insane asylums practiced similar repulsive techniques, but The Ridges went one step further when dealing with the overwhelming amount of corpses they had to deal in the face of families who couldn't pay for funeral services. They simply buried them on the grounds in numbered graves. Last I checked, that's a major horror-movie no-no. Steer clear.

The Scariest Places On Earth: Snake Island:
http://youtu.be/8INsCycRx54

AskMen: http://www.askmen.com/
Follow us on Facebook: https://www.facebook.com/AskMencom
Follow us on Twitter: http://twitter.com/#!/AskMen
Follow us on Foursquare: https://foursquare.com/askmen

Let us know know your opinions by commenting below!
Category
Post your comment