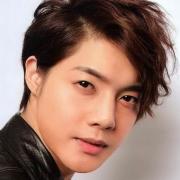 VISIT US AND STAY UPDATED
Go to our official site:
Like us on Facebook:
Follow us on Twitter:

Think you've got what it takes to rule the competition? Go head-to-head-to-head-to-head in intense, local supercross multiplayer, but be sure to make all the right jumps and stick all your landings. Go against the best of the world's best, but be aware that every split-second counts. Whether racing locally against your friends or challenging the top times and scores in the leaderboards, Trials Fusion gives you different ways to take on anyone who dares to attempt stealing your platform-racing crown.

The much-anticipated Trials game for the next-generation will be here on April 16th, 2014 for the PlayStation 4. Take on an unlimited array of platform-racing challenges in the unreal world of Trials Fusion!
Category
Post your comment