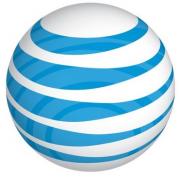 One image, 2 editors… why does are the resulting images different? I've compared the calibration algorithms in Adobe Lightroom and Capture One and the results are extremely interesting. To understand the resulting photos, you have to understand a few things about RAW format and how it is interpreted.
Adobe Lightroom has been the market leading software for image editing for what seems like forever. But we are entering a time where we actually have choices and depending on your priorities as a photographer you can choose what image editor works best for the photography you make.
Get your Art of Photography T-Shirt!
Music from Epidemic Sound: 
Make your next move with Squarespace
Visit for a free trial and use offer code AOP on checkout to save 10% on your order
Subscribe for more videos!
Watch More Videos:
YOU CAN DO THIS WITH AN INSTAGRAM PHOTO?!?
THE ONE SECRET LIGHTROOM FEATURE EVERY PHOTOGRAPHER SHOULD BE USING
MEDIUM FORMAT LENSES AND THE HASSELBLAD X1D
Thanks for watching - if you like this video, remember to share it with your friends!
Ted Forbes
The Art of Photography
2830 S. Hulen, Studio 133
Fort Worth, TX 76109
USA
My name is Ted Forbes and I make videos about photography. I've been making photographs most of my life and I have a tremendously deep passion for photography that I want to share with you on YouTube.
The Art of Photography is my channel and I produce photography videos to provide a 360 degree look into the world of making images. We all want to get better so lets do this together!
I make videos covering famous photographers, photography techniques, composition, the history of photography, philosophy and much more.
I also have a strong community of photographers who watch the show and we frequently do social media challenges for photographers to submit their own work. I feature the best and most interesting on the show when we do these so come check it out and get involved!
Category
Post your comment