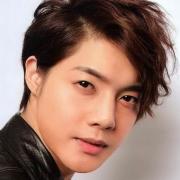 AskMen took a trip to Breckenridge, Colorado to spend a day with Clark Rothey, Ski Instructor and Former Competitive Athlete and find out what makes Breckenridge such a great place to ski and snowboard and why it's the perfect spot to host both the annual Winter Dew Tour and the 2014 Sochi Olympic qualifying events.

Would Dogsledding Be The Next Best Winter Olympic Sport?
https://www.youtube.com/watch?v=UohDWIrGuOg

AskMen: http://www.askmen.com/
Follow us on Facebook: https://www.facebook.com/AskMencom
Follow us on Twitter: http://twitter.com/#!/AskMen
Follow us on Foursquare: https://foursquare.com/askmen

Let us know know your opinions by commenting below!
Category
Post your comment