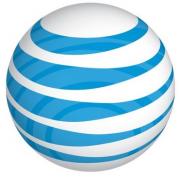 At long last, YOUR work from Photo Assignments #6 :: Photo Sequences. This is one of the things I love most about photography and making these videos. This work is outstanding!!!
Thumbnail Image by Andrew Miller
Music from Epidemic Sound: 
Subscribe for more videos!
Watch More Videos:
PHOTO ASSIGNMENTS - EVERYTHING YOU NEED TO KNOW
PHOTO ASSIGNMENT #6 :: PHOTO SEQUENCES
COLOR PALLETES IN PHOTOGRAPHY
Thanks for watching - if you like this video, remember to share it with your friends!
Ted Forbes
The Art of Photography
2830 S. Hulen, Studio 133
Fort Worth, TX 76109
USA
My name is Ted Forbes and I make videos about photography. I've been making photographs most of my life and I have a tremendously deep passion for photography that I want to share with you on YouTube.
The Art of Photography is my channel and I produce photography videos to provide a 360 degree look into the world of making images. We all want to get better so lets do this together!
I make videos covering famous photographers, photography techniques, composition, the history of photography, philosophy and much more.
I also have a strong community of photographers who watch the show and we frequently do social media challenges for photographers to submit their own work. I feature the best and most interesting on the show when we do these so come check it out and get involved!
Category
Post your comment