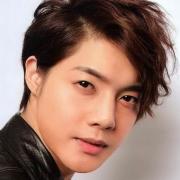 See The 7 Best Bread Slicers on Ezvid Wiki ►►
Fact #1. Sliced bread wasn't around until well into the last century. In fact, it was first sold at a bakery in Missouri in 1928. Advertisements of the day hailed the new pre-sliced loaves of bread as the greatest forward step in the baking industry since bread was wrapped. Customer reception, however, was rather chilly.
Fact #2. Many people thought the new pre-sliced loaves of bread looked sloppy and unappealing. They felt it lacked the lovely cohesive appearance of a whole loaf. Eventually, sliced bread caught on. It soon became the standard for bread sold in many parts of the world. Recent years have ushered in a renewed appreciation for whole loaves of bread sliced only just prior to consumption.
Fact #3. A bread slicer is really nothing more than a frame with slots carved into it through which you can guide a knife as you cut downward through a loaf of bread. In terms of basic functionality, most slicers are one and the same. When choosing an option to purchase, decide based on how many bread slices you'll like want to make.
Fact #4. If you want to essentially create a pre-sliced loaf of bread sized for sandwiches or toast, consider a slicer with a half dozen or more slots for cutting. These units allow you to slice many pieces of bread without having to reposition the loaf. This maximizes your efficiency. However, they don't allow much discretion in slice thickness.
Fact #5. Some bread slicers work just fine but are made from plastic and were designed with little concern for aesthetics. Others are carved from wood or boast stainless steel guides. If you plan to leave your slicer out on the counter, spend the extra money on a great looking unit.
Category
Post your comment