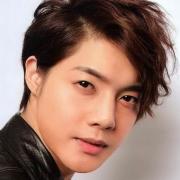 See The 8 Best External Frame Packs on Ezvid Wiki ►►
Fact #1. One of the oldest known external frame backpacks belonged to the famous mummy known as Otzi. He was a prehistoric shepherd whose frozen body was found in the Alps in the early 1990s. He lived some 5,300 years ago, yet seems to have been carrying gear in a backpack not unlike the modern design.
Fact #2. At first glance, one might be forgiven for thinking the external frame pack is an outdated piece of gear. These backpacks were once ubiquitous among hikers, explorers, and soldiers. They began to be usurped by the internal frame backpack in the late 1960s. For many people and purposes internal frame units are indeed the best way to carry gear. However, external frame models remain viable and popular.
Fact #3. Carefully consider the compartments and attachment points that come with an external frame pack in the context of your preferred outdoor activities. If you're a hunter, you need to make sure your pack will allow you to easily strap on your rifle. The winter trekker might need the ability to lash on a pair of snowshoes or even to secure cross country skis and poles.
Fact #4. If multiple people will be using the same hiking pack, these units can be a wise move. Many feature a telescoping frame design that makes it remarkably easy to raise or lower the main hip straps. This reorients the placement of the entire bag as needed for people of varied height and torso size.
Fact #5. When trying to purchase the right option, the most important thing you can do is select the straps, padding, and adjustment features that best suit your needs. These elements of the pack cannot be changed, only adjusted. The type and placement of the cargo compartments and attachment types and points can be modified as needed for each user or for the type of adventure.
Category
Post your comment