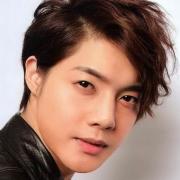 Some robots are designed to build cars. Others are meant to perform surgery or help astronauts in space. The Lovot, however, has a far simpler and adorable mission in life: to make you smile. The pint-sized cutie, developed by a Japanese robotics startup called Groove X, rolls around and bumps into furniture with the grace and curiosity of a five-year old toddler. The robot will stare up at you with its big, beady eyes and flap two small, pudgy hands when it wants to be picked up and coddled like a baby. At CES, I quickly fell in love with the thing. I want, no need one in my home.
Read more:
Subscribe to Engadget on YouTube:
Engadget's Buyer's Guide:
Get More Engadget:
• Like us on Facebook:
• Follow us on Twitter:
• Follow us on Instagram:
• Read more:
Engadget is the original home for technology news and reviews.
Category
Post your comment