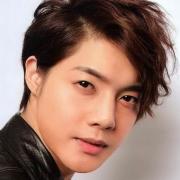 Is Eva Green too hot for the U.S.A.?

The wicked French actress from Casino Royale got the Motion Pictures Association of America all hot and bothered back in May with the Sin City: A Dame to Kill For poster. She dons nothing but a gun and a night robe that was too revealing for censors. For her part, Green is surprised no one took issue with the gun.

Then, ABC television decided not to air Sin City ads because of Green's various states of undress.

Radheyan Simonpillai sat down with Green to discuss how she's been baring it all for art since first appearing in Bernardo Bertolucci's The Dreamers in 2003 -- and her role as the titular femme fatale Ava Lord in Sin City: A Dame to Kill For.

Sin City 2: Rodriguez And Miller On How Eva Green Was The Perfect Casting Choice:
https://www.youtube.com/watch?v=5fQfBUCBGRM

AskMen: http://www.askmen.com/
Follow us on Facebook: https://www.facebook.com/AskMencom
Follow us on Twitter: http://twitter.com/#!/AskMen
Follow us on Foursquare: https://foursquare.com/askmen

Let us know know your opinions by commenting below!
Category
Post your comment