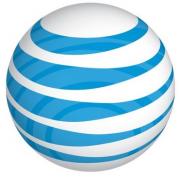 [Mercedes-AMG CLS 53 4MATIC+: Fuel consumption combined: 8.4 l/100 km; combined CO₂ emissions: 200 g/km.*] The new Mercedes-AMG CLS 53 4MATIC+ combines powerful performance with sporty style and high efficiency. Subscribe to the channel so you get notified for new exciting videos here: http://www.youtube.com/subscription_center?add_user=MercedesBenzTV.

At its heart lies a new, electrified 3.0-litre engine featuring twin-turbocharging by means of an exhaust gas turbocharger and an electric auxiliary compressor. Its EQ Boost starter-alternator momentarily provides an additional 16 kW of output plus 250 Nm of torque and furthermore feeds the 48 V on-board electrical system. Other technical highlights include the AMG SPEEDSHIFT TCT 9G transmission and the fully variable all-wheel drive system AMG Performance 4MATIC+.

The front apron of the CLS 53 4MATIC+ features additional side air curtains: the air flows over them in a targeted manner, thereby improving the aerodynamics at the front and reducing the cd figure. The front splitter connects seamlessly with the air curtain and reduces lift at the front axle. The outer lines of the radiator grille widen towards the bottom and lend the CLS a powerful appearance. Also making a contribution here are the sharply cut, narrow headlamps.

From the time of market launch, the exclusive Edition 1 will be available for the CLS 53 4MATIC+ which boasts the COPPER ART interior design. Numerous highlights in a fine copper colour help to ensure a particularly high-quality interior atmosphere. The leather upholstery in black nappa also features copper-coloured contrasting topstitching, as do the instrument panel, armrests, centre console, door panels and piping on the floor mats.

► More information about the new Mercedes-AMG CLS 53 4MATIC+ (2018):
http://mb4.me/53-series-models

► Experience the world of Mercedes-Benz:
http://benz.me/international/

► More videos featuring Mercedes-AMG:
https://www.youtube.com/playlist?list=PLDE663109C5BC6913

► More interesting playlists:
CLS: https://www.youtube.com/playlist?list=PL32822B94DBDFC664list=PLDE663109C5BC6913
#MBvideocar: https://www.youtube.com/playlist?list=PL0ORtgsuktfmtYIcJRtTgWcPNSkYdSjjm
S-Class: https://www.youtube.com/playlist?list=PL7F98A4F3364FE1E3

► Mercedes-Benz on Social Media:
https://facebook.com/MercedesBenz
https://twitter.com/MercedesBenz
https://www.instagram.com/mercedesbenz/

Product may vary after press date on 15.01.2018.

* The figures are provided in accordance with the German regulation "PKW-EnVKV" and apply to the German market only. Further information on official fuel consumption figures and the official specific CO₂ emissions of new passenger cars can be found in the EU guide "Information on the fuel consumption, CO₂ emissions and energy consumption of new cars", which is available free of charge at all sales dealerships, from DAT Deutsche Automobil Treuhand GmbH and at www.dat.de.
Category
Post your comment