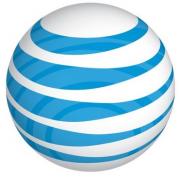 [Kraftstoffverbrauch kombiniert: 13,2 l/100 km; CO₂-Emissionen kombiniert: 299 g/km.*] The new Mercedes-AMG G 63 (2018) is the greatest change in the history of the Mercedes-AMG G-Class. And yet it remains true to its well-proven virtues. Subscribe to Mercedes-Benz on YouTube: http://www.youtube.com/subscription_center?add_user=MercedesBenzTV

The G 63 (2018) underpins its unique position among performance off-road vehicles with the powerful drive system, the newly developed AMG RIDE CONTROL suspension, the AMG-specific transmission modes and the new interior with optimal widescreen cockpit. The basis for the hallmark AMG Driving Performance both on and off metalled roads is provided by the 430 kW (585 PS) 4.0-litre V8 biturbo engine, the rear-biased all-wheel drive (40:60) with three differential locks, the extremely fast-shifting 9-speed automatic transmission, the double wishbone independent front suspension and the adaptive adjustable damping. The reinterpretation of the unmistakable design creates strong highlights with the AMG-specific radiator grille, flared wheel arches, striking side pipes on the exhaust system and the up to 22-inch wheels.

► Configure your car:
http://mb4.me/config

► Learn more about the Mercedes-AMG G 63 (2018):
http://mb4.me/G63_2018

► Experience the world of Mercedes-Benz:
http://benz.me/international/

► More videos featuring the G-Class:
https://www.youtube.com/playlist?list=PL0ORtgsuktfl-QqXLNPnoOVfdI2ETR0mY

► More interesting playlists:
Mercedes-AMG: https://www.youtube.com/playlist?list=PLDE663109C5BC6913
Top 10 G-Class Moments: https://www.youtube.com/playlist?list=PL0ORtgsuktfldxkXYfrXBkyV7ddHvAmu-
X-Class: https://www.youtube.com/playlist?list=PL0ORtgsuktfk_uJ0i68UlZGSYzYQI_iqY

► Mercedes-Benz on Social Media:
https://facebook.com/MercedesBenz
https://twitter.com/MercedesBenz
https://www.instagram.com/mercedesbenz/

Product may vary after press date on 23.02.2018.

* Die Angaben erfolgen gemäß PKW-EnVKV und gelten nur für den deutschen Markt. Weitere Informationen zu offiziellen Kraftstoffverbrauchszahlen und den offiziellen spezifischen CO₂-Emissionen neuer Personenkraftwagen finden Sie im EU-Leitfaden "Informationen zu Kraftstoffverbrauch, CO₂-Emissionen und Energieverbrauch von Neuwagen", der bei allen Verkäufen kostenlos erhältlich ist Händler, von der DAT Deutsche Automobil Treuhand GmbH und unter www.dat.de.
Category
Post your comment