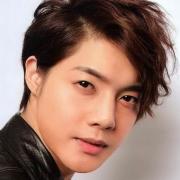 See The 7 Best Pasta Drying Racks on Ezvid Wiki ►►
Fact #1. Anybody who has ever tasted homemade pasta knows that it simply tastes better. It's hard to describe it to someone who has never eaten it, but the texture, consistency, and flavor are all noticeably better. Rather than just being a vessel for whatever sauce the chef puts on it, homemade pasta is actually the star of the dish.
Fact #2. Whether you plan on cooking your pasta right away, or storing it for a later date, you should dry it. When you should dry your pasta and for how long depends on what type of pasta you make and what you'll be doing with it. If you plan on cutting your pasta into noodles, like spaghetti, you should allow it to dry for roughly 15 minutes.
Fact #3. A short drying period allows the pasta to firm up a little bit. It will keep its shape better when dropped into the boiling water. It also makes it less sticky. There's less chance of it clumping during cooking. Drying pasta is even more important if you plan on storing it at room temperature for later consumption.
Fact #4. To dry your pasta, you have two options. You can simply lay it out on a floured surface. This requires you to flip it regularly to ensure it dries evenly. Or, you can use a drying rack. These only work with noodles, since it's nearly impossible to hang stuffed pasta. However, it's the best and easiest method. Using a rack ensures that your pasta will dry evenly.
Fact #5. Consider how much pasta you plan on making. If you know that you're going to make it in large batches, choose a drying rack that can accommodate your needs. Additionally, you should consider the type of pasta you want to make. If you're making long lasagna or fettuccine noodles, you need a model that has enough height.
Category
Post your comment