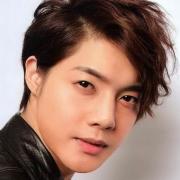 Grammy nominated singer, songwriter and producer, Ryan Leslie discusses how his recent venture backed startup will disrupt the music industry through helping artists take a data driven approach to managing communication and distribution at scale with their fans.
*About the Artist:*
Ryan Leslie is a Grammy nominated signer, songwriter, producer turned tech entrepreneur. Ryan has worked with the likes of musicians such as Britney Spears, P Diddy, Fabulous and Beyonce. He also is a graduate of Harvard University.
Ryan recently launched his startup Superphone, which functions as a disruptive Customer Relationship Management system for artists allowing them to easily build, engage and monetize their own fanbase without having to rely directly on large record labels. Ryan was the first major artist to be backed by a serious Silicon Valley tech VC, Ben Horowitz.
Event moderated by Keith Wright.
Category
Post your comment