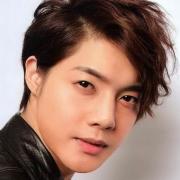 See The 10 Best Wine Decanters on Ezvid Wiki ►►
Fact #1. The vast history of wine consumption goes hand in hand with serving the wine. Since Roman antiquity, servants used a decanter to easily pour and serve their wealthy patrons and guests. They were also the first to pioneer glass for the vessel. As the Roman Empire fell, so did glass. Due to its scarcity, lead and bronze replaced glass as the primary material.
Fact #2. As winemaking has improved in recent years, many argue the need for a decanter is not justified. Less wines today will produce a large amount of sediment, thus eliminating the need for this luxury item. That being said, it tends to be a wedding gift favorite, so you'll most likely encounter one at your next nuptial function.
Fact #3. Whether these are essential for a consumer is a matter of your wine drinking habits. They're almost exclusively used for red wines served at room temperature. If you're a creature of habit who drinks solely white wines, they might not be for you. White wines are rarely decanted.
Fact #4. The wide shape of these items is intentional. It cultivates a wider surface area for the wine to get oxygen. That explains the unique shape. The small controlled amount of oxygen that gets into the wine can help release the tightness, and open up the bouquet and aromas. It's important to know these aren't storage vessels. Decanted wine should be consumed in one sitting. This is especially beneficial for something like Cabernet Sauvignon.
Fact #5. While the material is clearly for aesthetics, remember that clear glass will not protect the wine from harsh light which can destroy flavor profiles. Do not expose your decanted wine to sunlight or strong overhead light fixtures. This is also the reason that red wines come in dark green bottles. It protects the liquid from UV rays.
Category
Post your comment