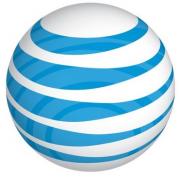 G-Class Price: $130,000
Range Rover Price: $175,000

Mercedes-Benz G-class
Its basic design is almost 40 years old, it's tall and boxy, the suspension is soft, the gas mileage is scandalous, and the base price tops $120,000. If your goal is Kardashian-level visibility, however, then the G550 is just the ticket. It's quick, with its 416-hp twin-turbo 4.0-liter V-8, all-wheel drive, and a seven-speed automatic. The interior is full of tech and ample comfort. Behind the wheel is where it all begins to make good sense. An all-new G-class goes on sale soon as a 2019 model.

The Geländewagen dons a fitted suit and gets modern mechanicals.

Ornamental Carriage
While it may look similar, the primary goals from the outset were to improve things you can't readily see, primarily among them overall rigidity. Increased stiffness was accomplished by focusing on the construction of the body and the connections between the suspension, the drivetrain, and the all-new ladder frame. During the process, additional care was taken to create tighter body panel gaps and provide more stylish integration of the wheel arches and bumpers. The body shell is constructed with various grades of steel while the doors, hood, and fenders are aluminum. G-wagen faithful will notice two exterior similarities: The spare-tire cover and the door handles are the exact same parts found on the outgoing model. (The only other carryover part is the headlight washers.) Look closely, though, and you'll see a—gasp!—curved-glass windshield. Rest assured, the remaining glass is as flat as a frozen lake.

The G-wagen is nominally larger too, measuring 2.1 inches longer and 4.8 inches wider than the outgoing model—but it's also a reported 375 pounds leaner. Interior space has increased, with front legroom up by 1.5 inches and rear legroom up by a whopping 5.9 inches. Shoulder and elbow room are up slightly as well.

Interior aesthetics are evolutionary, blending the current Mercedes design ethos with traditional G-class touchstones such as the passenger grab handle and silver switches for the three differential locks. Traditional round instruments and a 12.3-inch navigation display are standard, although an optional wide-screen gauge display can be specified that features digital round instruments. Heated front and rear seats, leather, three-zone automatic climate control, a glass-panel sunroof (a first for the G-class), acoustic laminated side glass, and a Burmester audio system all make the standard-equipment list. The real victory in terms of the interior redesign is the arrival of dual cupholders front and rear, signaling the end of the line for the G-class's quirky Nerf-basketball-net-like mesh front drink holder.

2018 Range Rover: New Tech, More Comfort
Britain's most regal SUV picks up some new baubles for the new year.
All New for the First Time in Nearly 40 Years

Big Thrust, Big Prices

The major powertrain update won't come until 2019, when the Range Rover P400e plug-in hybrid joins the lineup (alongside a plug-in-hybrid version of the Range Rover Sport). For 2018 only the 5.0-liter supercharged V-8 sees any noteworthy change, gaining eight horsepower (for a total of 518) in Supercharged and Autobiography models and seven horsepower (to 557) in the SVAutobiography Dynamic. The turbo-diesel 3.0-liter V-6 with 254 horsepower and 442 lb-ft returns on SE and HSE trims, while the supercharged gasoline 3.0-liter V-6 comes in either 340- or 380-hp strengths. A revised two-speed transfer case and Low Traction Launch system complement the Rover's hefty off-road credentials.

Prices rise modestly, although that shouldn't concern the majority of Range Rover owners. The base 2018 SE model starts at $88,345, while the HSE is $95,045. The diesel Td6 adds $2000 to either trim and brings with it an estimated 658-mile cruising range. It's impossible to grab a V-8 for less than $105,000. The top SVAutobiography Dynamic is almost fully loaded at $178,195, although it's easy to approach $200,000 when indulging in optional paints, wheels, and a $2040 carbon-fiber engine cover. Deliveries commence next summer, so there's still time for HRH Prince William to figure out exactly which model he'll choose.

Music Source: NCM Epic Music Ender Guney

"SUBSCRIBE NOW"
Category
Post your comment