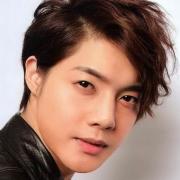 Girls being fearless. Girls being silly. Girls being wild, stubborn, and proud. Girls whose faces are smeared with dirt and lit up with joy. So simple and yet so powerful, Strong Is the New Pretty celebrates the strength and spirit of girls being 100% themselves. Real beauty isn't about being a certain size, acting a certain way, wearing the right clothes, or having your hair done (or even brushed). Real beauty is about being your authentic self and owning it.
A celebration, a catalog of spirit in words and smiles, an affirmation of the fact that it's what's inside you that counts, Strong Is the New Pretty conveys a powerful message for every girl, for every mother and father of a girl, for every coach and mentor and teacher, for everyone in the village that it takes to raise a strong and self-confident person.
Watch Kate T. Parker, a professional photographer who finds the real beauty in girls, and Andrew Ference, a retired NHL Stanley Cup Champion and father of two girls, talk about empowering young girls through sports.
Get the book here:
Moderated by Mike Abrams.
Category
Post your comment