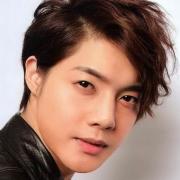 See The 10 Best Gym Bags on Ezvid Wiki ►►
Fact #1. Duffel bags derive their name from a town in Belgium where the bag's heavyweight cloth was originally manufactured. Early duffels were adopted by the military during World War Two. This was because they could fit a great deal of cargo, and they were resilient enough to take a beating. In the years following the war, American soldiers brought their bags home. They continued to use them for easy storage.
Fact #2. By the 1970s, physically fitness had become a major trend throughout Southern California. Long-time gymrats were using duffel bags to carry gear and other equipment. Manufacturers responded by introducing a more stylized bag that had a mainstream look and appeal. These newer bags had a lightweight sheen, and multiple compartments. Gym bags, as they came to be called, meant athletes no longer had to be concerned about mildewed items or wrinkled clothes.
Fact #3. The first thing to consider before purchasing a gym bag is what you'll need it to hold. The answer might not be as elementary as you think. Purchasing the right bag requires taking into account whether you'll need to shower after a workout. It also requires considering whether you'll need compartments for medicine and toiletries and such.
Fact #4. If you're a weightlifter, you'll need a bag to accommodate gloves, powder, tape, a weight belt, and any other equipment you might bring along. If you're a swimmer, you'll need one that can accommodate goggles, flippers, a bathing cap, eye drops, ear drops, and any other accessories associated with going in the water.
Fact #5. The idea of a gym bag is to keep everything compact. This is what separates it from a hockey equipment bag, or a bulky duffel. One of the benefits of owning these bags is that they're lightweight. More often than not, you'll want one that weighs somewhere between 12 ounces and 2 pounds.
Category
Post your comment