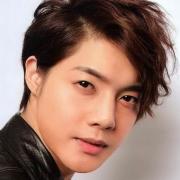 See The 10 Best Messenger Bags on Ezvid Wiki ►►
Fact #1. Messenger bags were originally designed for carrying mail and other postal dispatches. They generally feature a long strap, so they can be worn over the shoulder or crossbody. Over time they've been known by a number of names, including courier bags and carryalls. In America, members of the Pony Express were some of the first to carry them. They were followed by bike couriers as methods of transportation evolved.
Fact #2. In more modern times, utility linemen of the 1950s wore messenger bags to carry their tools. A company designed a bag that allowed them to keep their tools close at hand, yet conveniently out of the way. This helped when climbing utility poles for repair work. These bags were made from cotton and lined with a waterproof fabric.
Fact #3. Messenger bags are more functional than backpacks. The average backpack has one larger compartment that you toss all of your items into. Many of these bags come with a divided interior. This allows you to keep folders on one side and a laptop on the other. They're also better for those who often need quick access to a pen.
Fact #4. For professional use, satchels and briefcase style bags are best. Satchels closely resemble traditional briefcases, but are softsided instead of hardsided. They feature two vertical straps with either snaps or buckles to keep them securely closed. They're often made from some type of leather or suede.
Fact #5. If you're going for that rugged look, consider a military style bag. These are most often made from canvas, are very durable, and inspired by previous military designs. Many have leather straps or other elements. They may feature a replica military badge or patch. Some also have military lettering.
Category
Post your comment