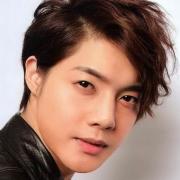 See The 10 Best Ski Bags on Ezvid Wiki ►►
Fact #1. It's no secret that a pair of skis is an investment. That's before you even have the bindings adjusted and your boots fitted. An even smarter investment would be adding poles, and a well-made ski bag to your shopping list. It will protect your gear during travel and all through the dormant seasons.
Fact #2. If you live within driving distance of a ski resort and usually load your own gear into a vehicle, then it's likely that a lower priced bag with minimal padding will serve well. Skis are generally resilient pieces of equipment. They are, after all, designed to carry adults weighing hundreds of pounds down snowy, icy slopes.
Fact #3. Even the finest skis are highly susceptible to scratches that can have a marked deleterious impact on their performance. Thus the need for an option that can protect your gear from scratches or abrasions easily caused by transport.
Fact #4. For the skier who regularly travels by air, a bag with more padding and protection is an absolute necessity. Unfortunately, airport baggage handlers are too often careless in the execution of their duty. They treat precious baggage with no concern. Rough handling of skis can lead to damaged bindings, brakes, or mounting plates. In extreme cases, a ski can even be cracked or gouged when handled roughly.
Fact #5. Investing in a ski bag with plentiful padding is the best way to ensure your skis arrive at the slopes safely. Once you know how much padding you need, you should also consider other features like bag length. In general, you want a pack that can accommodate your skis without lots of extra room. A snug fit will prevent them from bouncing around. Also make sure it's weather and water-resistant. You want it to protect your gear from exposure to rain, snow, and moisture when on the tarmac, the roof of a car, or outside your lodge.
Category
Post your comment